I love games. Computer games. I've been a gamer since way back in the 1990s when Apogee software was producing some of the best games to ever grace the PC. I remember the excitement of receiving the latest shareware games catalog. In the mail, printed on paper. Back then, the 'web' was in the form of a local bulletin board or bbs. Sidenote: First PC game I bought was Legend.
After a while, there was the beginning of the current web, accessed using Netscape. Wow! It was exciting! I wish I still had my very first web page. I possibly do, somewhere. If I find it, I shall share it. It has lots of animated .gif files and very basic html.
Anyhoo, back to games. The first PC game I remember being excited about was Doom (id Software). I remember seeing the full page artwork for it in PC User magazine. It looked so amazing and so different from the basic graphic games we currently had. Things like Paganitzu and Duke Nukem. And when it came out, I kicked death-match butt! I was good, even if I do say so myself (and it was usually death-match via null-modem cable). hehe For those non-gamers, death-match is playing head-to-head with another, real player.
I am still a gamer today, although I will admit, at times I am more of a casual gamer. I go between full on gamer when I have Fallout 3 or Oblivion type games to play, to casual gamer with my love of the simple, Farmville via FaceBook. Or even light-hearted games on the Wii like Animal Crossing: City Folk/Let's Go To The City. In a couple of weeks when Fallout: New Vegas is released, I will turn back into serious gamer girl!
Do you play any PC/Mac games? How about web-based games? If you play Farmville, let me know – maybe we can be friends?! I also play games on the iPhone (AngryBirds, Peggle, Battleship etc), and within GameCenter I am SquirrelKitty.
Here are some pics of my characters in a few games, I'm missing one from Oblivion, shall find one tomorrow!

My character in Dragon Age.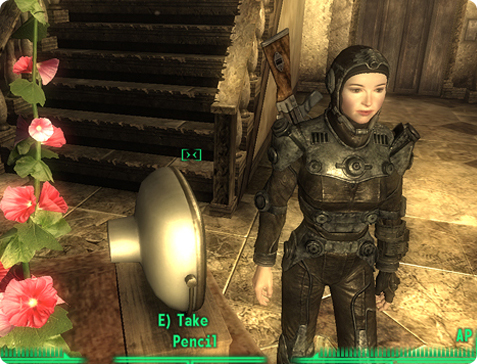 My character in Fallout 3.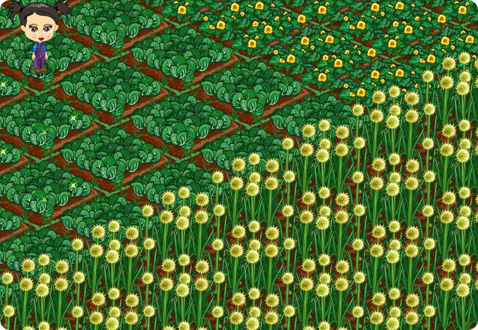 My character in Farmville, on FaceBook.