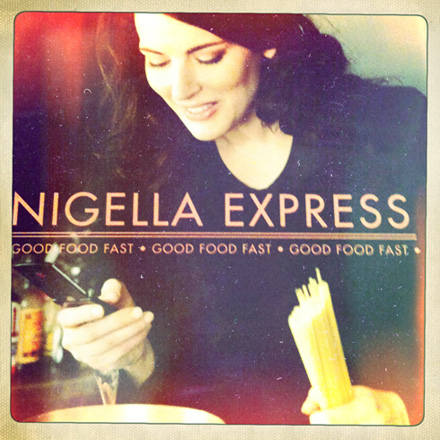 I came across this article about Nigella Lawson tonight on the Sydney Morning Herald's site, and it prompted the following musings.
I have to admit that my first interest in watching Nigella's show was exactly that she wasn't thin. I was happy to see a woman who was outside of the media's idea of beautiful. And she is truly beautiful.
But after watching Nigella, what I love, and what keeps me watching, is how she is so unashamedly herself. She isn't scared to share her love of eating crispy pigs ears or to enjoy food that is seen by some as 'uncool'.
She inspires me to be me, to enjoy the things I like unashamedly, to enjoy being a curvy girl who has a big bum and big boobs. You can be and do all that, and still be liked.
I think one of her messages is to just enjoy food, enjoy cooking, enjoy your life and your family and friends. There is no right or wrong, no perfect ideal. It is all perfect, as are all of us! Exotic food, cheap food, homemade food, big bums, small bums – everything is good! :)