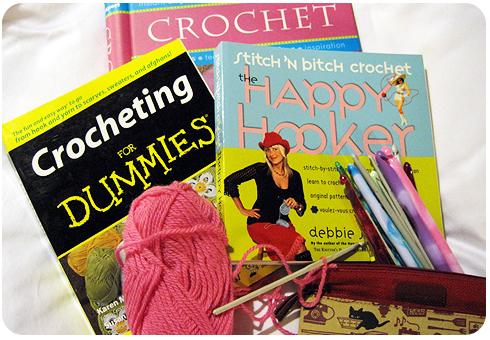 I am currently learning how to crochet. For some reason it is harder for me than knitting. I've been watching videos on how to make granny squares & attempting to follow along. I get close, but my squares are too tight. Am I making a mistake in starting with a granny square or should I learn different type of stitches first?
As you can see, I've bought a few books in the hunt for one that makes it clearer and for someone who can't crochet, I have a nice collection of crochet hooks. When I was learning how to knit, I had a wee bit of trouble picking that up but the owner of the local yarn shop recommended a children's learn to knit booklet from Panda. Bingo! It all started to make sense. I felt a bit silly, but apparently I wasn't the only adult who found the kids book much easier to follow. Maybe I need a kids book on crochet, too!
It's all about learning for my creative space this week. Have a look at other creative spaces here at Kootoyoo.